There is tension in the United Kingdom as thousands of passengers are stranded after air space was shut down.

Most of the stranded passengers across the United Kingdom and beyond who were terrified and found themselves in the middle of chaos took to social media to share the current situation status on Monday morning.
This online platform gathered some of the reactions from several passengers who took to social media to say they were stuck on planes on the tarmac waiting to take off on what is a busy travel day due to Monday's public holiday in parts of Britain.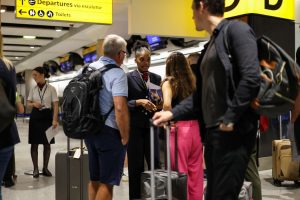 Stranded-Heathrow airport-Passengers
Meanwhile, in a statement released by Britain's National Air Traffic Controllers based in Swanwick Hampshire, it said their system failed.
"We are aware of reports that UK airspace is experiencing delays due to technical difficulties in the UK air traffic control system", NATS says in the statement reproduced below.
"We are currently experiencing a technical issue and have applied traffic flow restrictions to maintain… pic.twitter.com/IJYAwIhJbL
— Flightradar24 (@flightradar24) August 28, 2023.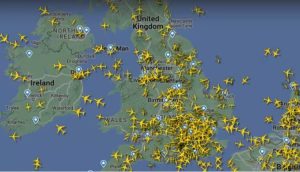 Stranded flights at Heathrow
"Engineers are working to find and the fix the fault. We apologise for any inconvenience this may cause," it said.
It remains unclear how long it would take to fix.
Journalist Gabby Logan also said on X, formerly known as Twitter, that she was on a plane on a runway at Budapest airport, and had "just been told UK airspace is shut", adding "we could be here for 12 hours".
Scottish airline Loganair said on X that there remains a network-wide failure of UK air traffic control computer systems.
More information to follow soon.