Akmodel Group is in the news again for doing what they know best to do, which is keeping to their words concerning allocation.

The first ever allocation took place in Akmar Hilltop Estate, Enugu Ezinato Agidi Community, Njikoka local government Awka in Anambra State
where their respective clients who have fully paid took possession of their lands.
The Managing Director of Akmodel Group, Bldr (Dr.) Abdulhakeem Odegade alongside the company's Surveyor, Mr Eke Kingsley, Akmodel branch manager Akwa, Miss Nneka Jessica and not leaving out the realtors that came from Enugu, Onitsha, Owerri etc was on ground to present the plots and documents to them.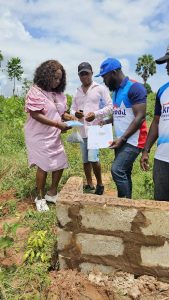 The smart investors are Mr. Onyebuchi & Mrs Chioma Onua & their plot nos are 18, 19, 26 and 27 while Obi Okwuchukwu Christian plot nos are 7 and 8.
They are the latest landowners through the company and they were all excited and happy because there was no stories, no hidden charges, nor delay in allocating them their due land, for this and many more, they felt fulfilled and
their dreams come true.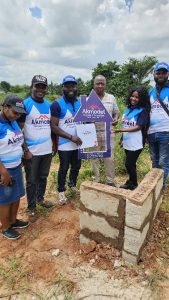 Also, the MD of Akmodel Group, Bldr (Dr) Odegade Abdulhakeem and his team paid a courtesy visit to the Igwe Izuchukwu Okeke Onyeocha, Igwe Ezinato Enugwu Agidi Anambra State ( Where the company has there Akmar Hilltop Estate)
The M.D reaffirmed as always that real estate is the business to invest into anytime and at Akmodel Group, integrity is our watch word.
SOLIN MEDIA