The Executive Secretary of the Lagos State Film and Video Censors Board, Mrs Adebukola Agbaminoja Celebrates 50th Birthday with Special Events on 23rd July.

To commemorate this milestone anniversary, Mrs Adebukola Agbaminoja will be celebrating with family and friends on Sunday and well-wisher to honour her.
Agbaminoja is a seasoned legal practitioner with expertise in core aspects of law including Public Administration , Entertainment, Intellectual Property (with a bias for Film and Video media), Mediation and peace keeping.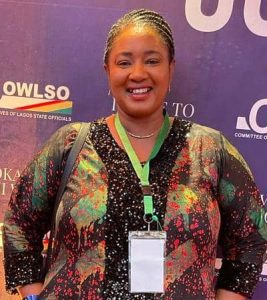 She studied at the Lagos State University (LASU) in 1991-1997 where she obtained her Bachelors of Law degree (LL.B) and was called to Bar at the Nigerian Law School, Abuja in 1999, there she obtained her Barrister at Law degree (BL).
She furthered her studies at the Nigerian Institute of Advanced Legal Studies where she was awarded a Master's degree in Legislative Drafting (LL.M), while she earned her Professional Certifications in Human Rights/Development and Mediation at the University of Pretoria, South Africa and UK Alert and UK Mediation in the United Kingdom in 2006 respectively.
She is also a United Nations Certified Peace Worker having received her certification from Conference Alert, Ivinghoe UK in 2006. She further achieved her professional certification in the Business of Film in 2012.
Adebukola had a brief stint of private Law practice with Rhodes & Rhodes (Solicitors and Advocates) and also performed her National Youth Service at the National Maritime Authority (now NIMASA) before joining the Lagos State Civil Service in the year 2001 beginning her career with the Ministry of Justice.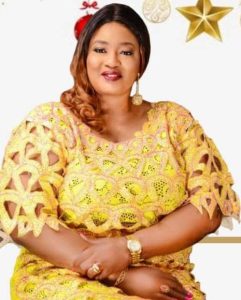 She served at various departments of the Ministry of Justice over the years and the Lagos State Film and Video Censors Board, where she garnered extensive experience and carved a niche for herself in Mediation, Public Prosecution, Estate Administration & Trusteeship, Research and Film regulation.
She was posted to Lagos State Film and Video Censors Board (LSFVCB) to head the Legal Department in 2008, progressing to the position of Legal Adviser. During this period, she ensured the cleansing of Lagos streets of uncensored film, pornography, through engagement with various stakeholders, state and federal government agencies and regularly ensuring monitoring and compliance activities.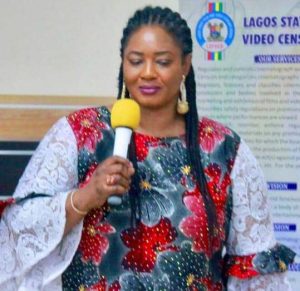 She is currently the Executive Secretary of the Lagos State Film and Video Censors Board.