A heartbroken lady has caused stir at GT Bank after N1.2m was allegedly removed from her bank account in three weeks.

According to her, since the unauthorized debit was reported to the bank, nothing has been done about it.
In a video shared by Tunde Ednut, the lady Onyema Evelyn, could be seen lashing out at bankers who told her that the matter will be investigated.
Evelyn, who was visibly angry and heartbroken asked the officials to stop telling her stories and trace the account where the money went.
She said that the monies were being deducted in separate transactions of N500k, N750k.
According to her, when it first happened she reported the matter to the police and even went to court only for it to keep repeating itself.
A female banker who saw someone filming the incident had to force the person to turn off their camera.
Ednut who felt disappointed with the bank's attitude wrote:
"How can you have a bank account and money go dey commot?
You go dey complain and they will be telling you "we will investigate this", investigate what? First of all, it's not my fault that money left my account. Money that I put in your care. Who does that? You can't explain to me how money is leaving my bank account, really?
For abroad, they will first refund you your money before even carrying out an investigation. Nigeria might never ever get to the root of that matter…"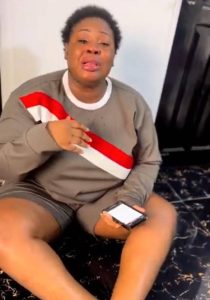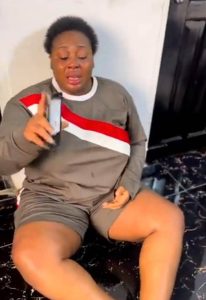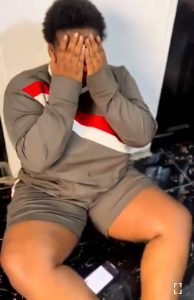 See the videos below how the money was removed from her account and what happened in the Bank.