Blder (Dr.) Abdul Hakeem Odegade, Managing Director of Akmodel Homes and Properties was honoured at The Institute of Criminology and Strategic Studies Nigeria (ICSS) in Lagos State University (LASU) Ojo.

It was at the Democracy Day Lecture Series & Awards Of Excellence, which had its theme as: Enhancing National Security Through The New Democratic Governance: The Role Of The Youths. Professor Adeyinka Aderinto of University of Ibadan, Sociology Department was Chief Speaker.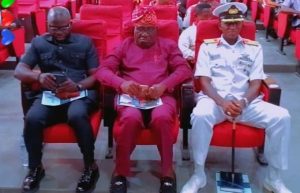 Professor Aderinto dwelt on dividends of democracy, challenges of being united and being committed to nation building. He also spoke about the youths focusing on the positive side and doing the right things, disassociating themselves from negative vibes and causing menace in the society.
https://starlitenews.com.ng/2023/06/11/icss-to-honor-akmodel-md-blder-dr-abdul-hakeem-odegade-for-immense-contribution-to-nation-building/
Builder (Dr.) Abdulhakeem Odegade was honoured with Grade Of Fellow Of The Institute.
Other awardees were: HRH Oba Ifayemi Abiodun Ogunronbi (Olu of Ibogun Olaoparun Kingdom, Ifo LGA, Ogun State), HIM Oba Suleiman Adesina Raji Asade – Oniba Ekon of Iba Kingdom, Commodore M.Y Dahiru, Commandant Usman Isaq, Alfa Dami…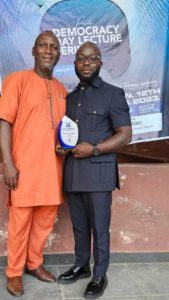 Also among the attendees were: Professor Ibrahim Bakare, Ambassador William Kuforiji Olanrewaju, Olori Adesina Raji, Professor Olabisi Sherifat Yusuf (HoD), Comrade Oreoluwa Adun. FRSC, Civil Defence, Air Force, Traditional Rulers, Professors, HoDs, Students from the institution and others were ably represented.
The SUG president, Comrade Oreoluwa Adun reiterated by saying that LASU students will be ambassadors of peace, that youths will join hands to move the nation forward and make it better.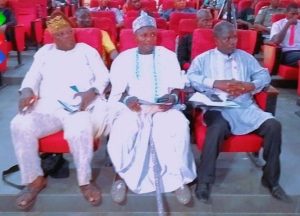 The ceremony which was held in collaboration with Lagos State University Student's Union also featured amongs other things Special Investiture of the University Senior Members too.