It was all fun, excitement and shopping galore at the 6th edition of GTCO Food & Drink Festival.

The 2023 GTCO Food and Drinks Festival kicked off in Lagos on Saturday, April 29, ran through till yesterday Monday, May 1, 2023, at GTCentre, Water Corporation Drive, Oniru, Victoria Island, Lagos.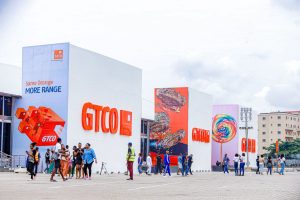 It provided a 3-day weekend of endless celebration for food lovers and a memorable experience that will leave them inspired and excited about the future of delicious dishes.
Lagos was full of fun and enjoyment and the long holiday made it more enjoyable for family, friends, and business entrepreneurs of all kinds as they shared experiences at the festival.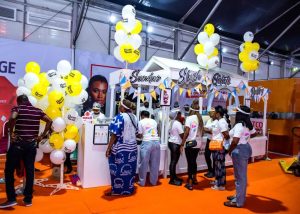 GTCO, the number one leading African Bank whose mission is to promote enterprise business entrepreneurs through its annual GTCO Food and Drinks Festival, an experience of exquisite culinary feast, drew over 200 vendors from within and outside Nigeria who had set up their food stalls to give customers an experience of both high end food and local delicacies making it a celebration of culinary excellence and beverage innovation at the food festival. The festival features various local dishes, continental cuisines, finger foods, cocktails, assorted drinks, and more for display and munching.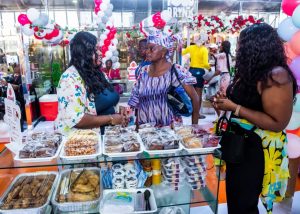 The three-day event also played host to sessions where there were discussions to promote best practices and also develop the skills and expertise of practitioners in the food, drink, and hospitality industries in its Master Class sessions.
The masterpiece tourist event featured food, drinks, fun, music, dance and games.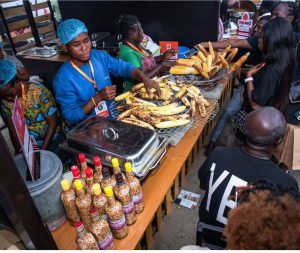 Aside being able to sample delicious dishes, guests and attendees also learned from world- class chefs.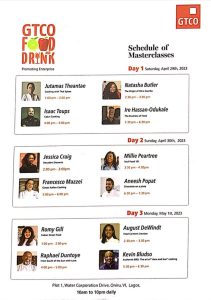 Day one recorded four (4) masterclass sessions with facilitators across the world, culinary masters like, Jutamas Theantae, Natasha Butler, Isaacs Toups and Ire Hassan-Odukale took the audience through different skills of cooking in the masterclass.
Day two also recorded four (4) masterclass sessions with Jassia Craig, Millie Peartree, Francesco Mazzei, and Aneesh Popat, all as facilitators.
Day three had Romy Gill, August Dewindt, Raphael Duntoye and Kevin Bludso (aka Big Ken) in the Masterclass.
There was also a playground where children of all ages were treated to non-stop games and entertainment.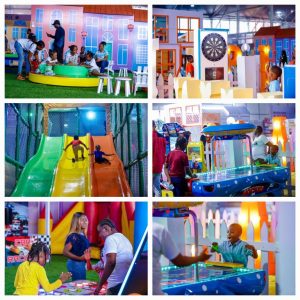 GTCO Enterprise is not just an enterprising financial institution but also one that is innovative and ahead of its peers. It also boosted the bank's economic profile as every vendor opened a GTCO account, where all transactions in the food and drink festival happened through various platforms like electronic transfers, USSD codes, and POS transactions, among others.
On the occasion, customers and visitors applauded GTCO for combining its banking and commerce focus with the arts, culture, entertainment, and tourism capacities of Nigeria.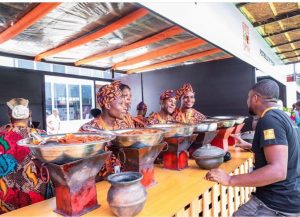 The annual event has been hosted by Guaranty Trust Holding Company for 6 years now and it has fulfilled the dreams of many entrepreneurs in the food industry.
It started as a Corporate Social Responsibility of GTCO giving back to many customers and now it has evolved into a great opportunity for entrepreneurs to scale their businesses, penetrate new markets and acquire more customer base.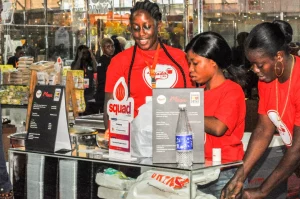 The GTCO Food and Drink festival had hosted millions of people in the six years consistent event and had featured enlightening and engaging masterclasses by world-renowned chefs and food business experts.