The Guild of Corporate Online Publishers (GOCOP) has received critical endorsement of stakeholders in the media community as its seventh annual general meeting and conference kicks off in Abuja, Wednesday, October 4, 2023.

This is as the stakeholders appealed to GOCOP to lead the war against fake news, especially in the online space.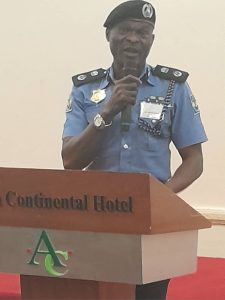 The endorsement came by way of goodwill messages by special guests, partners, top media managers and sponsors who said they had observed the ways of the corporate online publishers in Nigeria over the years.
Leading this seal of support was the Ogun State Commissioner of Police, Abiodun Alamutu, who opened the endorsement gate, saying his singular message to GOCOP was a charge to them to help in the fight against fake news.