Akmodel Homes And Properties former general manager, Lagos Branch, Miss Loveth Chinaecherem Elochukwu, became the newest recipient of a car from the AKMODEL GROUPS.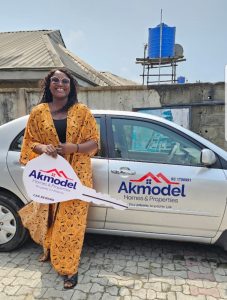 Miss Loveth Chinaecherem Elochukwu won the car as The Staff of the Year 2022 in AKMODEL GROUPS.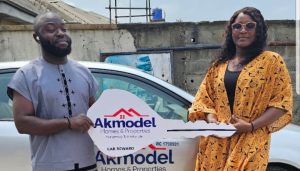 At the presentation, the Managing Director, Bldr (Dr.) Abdulhakeem Odegade, congratulated her saying;
"To the glory of God Almighty, we made a promise and we are fulfilling this promise today by presenting you with a car as the Staff of the year of AKMODEL Homes and Properties."
"Other staff and consultants are also encouraged do the same so that they can be rewarded accordingly," he said.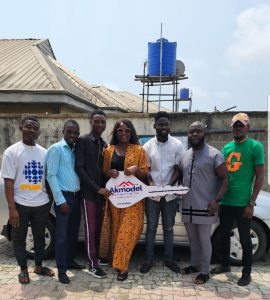 Recall that at the company's second year anniversary in November 2022, Miss Loveth Chinaecherem Elochukwu, was also awarded a plot of land as One of Outstanding Staff of the Year which has been allocated to her too at Akmar Court Phase 2 Extension in Ibeju Lekki.
It is worthy to note that Madam Busayo won the first car this year as the Top Selling Realtor of the year in AKMODEL GROUPS.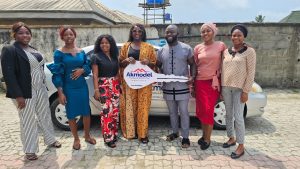 These gestures are just the fulfilment of a promises given, AKMODEL GROUPS never fails.
As always, the MD affirmed that "real estate is the business to invest into at anytime and at Akmodel integrity is our watch word."
SOLIN MEDIA