In the Mende bus stop area of Maryland, Lagos State, a bus conductor, who identified as Lawal, was in a heated argument with a passenger over the fare to Ketu. It was around 6:00 pm on Wednesday.

The passenger, who refused to give his name, could "simply not pay N300 to Ketu from Mende". After some minutes of back and forth, he left the danfo and walked towards Maryland bus stop hoping for a cheaper commute to his destination.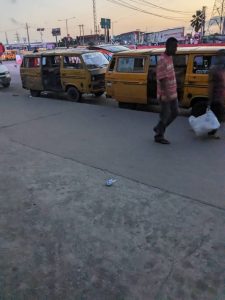 Like Lawal, danfo drivers and conductors in the area had had it rough with passenger turn in since the start of the day. Lawal recounted how, despite the hike in fuel prices, some passengers were not willing to pay more.
One Aina, a driver, complained that buses at the bus stop in Maryland had been taking longer to fill up. He explained that the rate of boarding buses had dropped since Tuesday, even in the evening, when people were heading home.
Ganiu, a Lagos-based journalist, explained that the price of commuting from his home in Ikorodu to work in Surulere had increased by roughly 100 percent as of Monday.
"The last time I went to the office was Monday, so I can only compare with what I used to know. Before, I spent just N500 to the office. It now costs around N950," Ganiu explained.
He added that the price would have gone up again considering the most recent hike.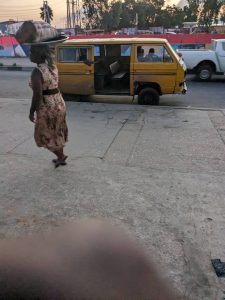 "I wouldn't exactly say it would affect me because I only go to work once in a week, so I can still adjust. But for people compelled to go to the office every day, it may really be a lot for them," said Ganiu.
For Ayoyinka, another Lagos resident, commuting to work has been very inconvenient. In her discussion, she also complained that the cost of transport from her house in Iyanapaja to work in Ifakoijaye had increased from N600 to N1200.
"I was almost stranded at work on Tuesday," she said.
The Nigeria National Petroleum Company Limited (NNPCL) had, on Tuesday, attributed the fuel price hike to global market forces, according to a report published by Premium Times.