The Lagos State Building Control Agency (LASBCA) has sealed off a seven-floor building housing Heirs Holdings and the United Bank for Africa (UBA) in the Victoria Island area of Lagos State.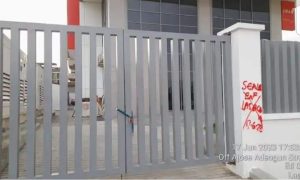 In a statement posted on its website today, LASBCA stated that the building was exhibiting signs of structural failure.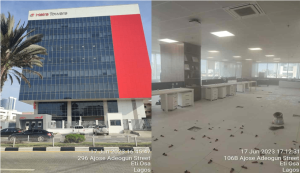 Arc. Gbolahan Owodunni Oki, the agency's general manager, said the building "is suspected to be exhibiting signs of structural failure as preliminary investigations revealed that some floor tiles on the fourth floor have popped off along the expansion joints of the building".
Oki further said that the developer had attempted to cover the obvious defects in some parts of the building without carrying out a proper investigation.
"An on-the-spot assessment of the building further revealed that in an attempt to cover up the suspected structural defects of the building, the developer had already started renovation/remodelling works without carrying out proper tests to ascertain the cause of the defects, hence the evacuation and seal-off order on the building pending further investigation."
He credited the agency's awareness of the situation to a whistleblower.
Whilst appreciating the whistleblower for calling the attention of the State Government to the condition of the building, Arc. Oki urged all developers/owners to "always do the right thing at the appropriate time by adhering strictly to the building codes of the State".
Heirs Holdings is an investment firm owned by Tony Elumelu, the chairman of UBA.