Fidelity Bank Plc has added weight in terms of market valuation following strong bargain hunting on its shares in the local bourse, according to Starlitenews equity tracker record.

Year-to-date data showed that Fidelity Bank's share price has gained 33.95%, a level strong enough to eliminate inflation rate exposure to naira assets. Analysts hope that its share price uptrend will help in its acquisition of Union Bank UK Plc.
Last year, Fidelity Bank entered into a binding agreement for the acquisition of a 100 per cent equity stake in Union Bank UK. Since then, management has been silent about the deal, while a decision to raise private capital sent an additional signal to the market.
Data show that in the last six months, investment in Fidelity Bank has delivered more than 59% capital gain, apart from its sustained dividend payment. The combination of its healthy market fundamentals and earnings performance continues to set equities investors on heat to take positions.
In the four trading sessions, Fidelity Bank shares gained 14% as equities investors rallied around the stock ahead of expected healthy earnings performance in its first quarter result.
The tier-2 lender's golden ambition is to join the Tier-1 banking class, though it has tried albeit unsuccessful as competition for customers' deposits continues to rise.
Its 28.974 billion shares outstanding worth N168.053 billion to the Nigerian Exchange, from N147 billion reported by MarketForces Africa after the bank announced it raised N14 billion.
Recently, the bank announced a N14 billion capital raise from private investors, though detail remains unclear. The sum was raised from two strategic investors, and maybe a move to tier-1 banking agenda has begun.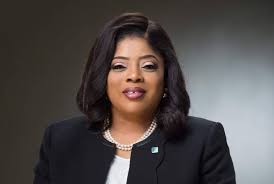 Speaking about the acquisition, Nneka Onyeali-Ikpe, the Managing Director/Chief Executive Officer said, "This transaction aligns with our strategic plan of expanding our service touch points beyond the Nigerian market and providing straight-through services that meet and exceed the needs of our growing clients.
"The diverse service bouquet and business model of Union Bank UK offers a compelling synergy, and we hope to build on the existing capacity to create a scalable and more sustaining service franchise that will support the wider ecosystem of our trade businesses and diaspora banking services."