February 15th, 2023 will go down as a remarkable day when AKMODEL GROUPS Managing Director, Builder (Dr.) Abdulhakeem Odegade hosted two events on the same day in Akwa.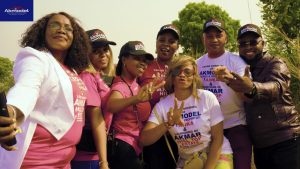 The first one was the official grand opening of AKMODEL Homes and Properties Awka branch office located within KEN-DEE Plaza in Iyiagu Estate while the second one was the Launching and Unveiling of AKMAR Hilltop Estate situated on Enugwu-Agidi Road, off Amawbia Flyover, Awka both in Anambra State.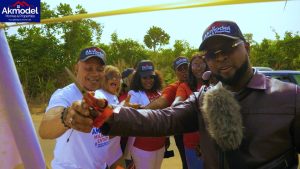 The property is a 100% dry land, not swampy, with registered survey and deed of assignment. A piece of the land measuring 500 SQM is going for N3m (Three million naira only) and after the launch the same piece of land will go up to N6m (Six Million Naira only).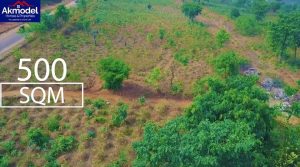 The neighbourhood is amazing, major features around it are: Agu-Amawbia Industrial Layout, The National Television Authority (NTA), then Amawbia Flyover (a beautiful sight to behold indeed) etc.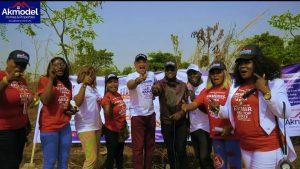 The anchor and Chief Launcher of the event was Coach Spark Ovadje (Nigeria's National Real Estate Coach). AKMODEL's Brand Ambassador, Mr. Paul Obazele, M.D of SOLIN MEDIA, Mrs. Favour Benson, members of staff, friends and wellwishers were also in attendance to witness this great event and lent their own supports too.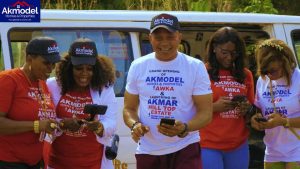 Not leaving out Realtors from Lagos, Onitsha and Akwa respectively.
Some potential clients eventually became actual clients as they keyed into the promo price to buy.
AKMODEL Homes and Properties Awka branch is now fully ready for business.
…AKMODEL, your gateway to a richer life…
SOLIN MEDIA