Builder (Dr.) Abdulhakeem Odegade, the MD/CEO of Akmodel Homes and Properties, today at one of their hot-selling properties, The HoneyComb Estate Phase1, Ibeju Lekki, gave out another set of allocations to clients who had keyed into the smart investment.

He was very happy to see some of the Smart Investors, some of whom he was just meeting for the first time, while a few others in diaspora sent their representatives while watching virtually.
Speaking at the site, Bldr. Abdulhakeem said he was glad that all the Smart Investors who had made full payments would be getting their land allocation today.
In his words:
"It will be absurd for me to collect investors' money without giving them their physical allocation."
"If you cause people serious pain to make gain out of them, you will not sleep well. IT IS A LAW OF KARMA"
After his short speech, the MD invited the Brand Ambassador of the company, Mr. Paul Obazele to present the land allocation documents alongside A Property Valuation and Report Document prepared by Adeyemi Associates (a registered Estate Valuer & Surveyor) for each customer, which is a gift from the company to its client as this is the first of its kind in the real estate industry. A style is which is unique to the brand.
Some of the clients expressed their joy and fulfilment that they did not invest in vain but got their lands as said by the company, appreciating the company's sincerity.
They also promised to invest more and also refer their families, friends and colleagues.
Amongst the allottees and attendees were: Bldr. Dr. Odegade Abdulhakeem, Adigun Olowe Yoruba, Paul Obazele, Owa Oluwabusayo Adedoyin and others.
Below are pictures and videos of clients at the event.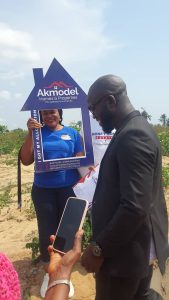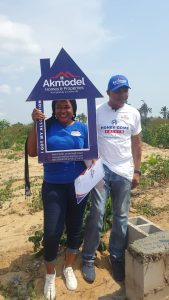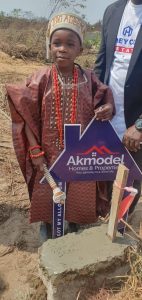 Recall that Akmodel Homes and Properties last week allocated lands to their respective Smart Investors at their Akmar Flourish Garden at Epe.