Many participants applauded the much talked about 2022 Lagos International Festival of Animation (LIFANIMA) which has finally come and gone.

This year's edition tagged 'Get Animated, Season 6' kicked off at Freedom Park, Lagos Island.
It was a three-day event that ran from Tuesday 25 to Thursday 27, October. While the opening two days (25th and 26th) was at Freedom Park, the final day (27th) took place at Mike Adenuga Centre, Alliance Francaise in Ikoyi.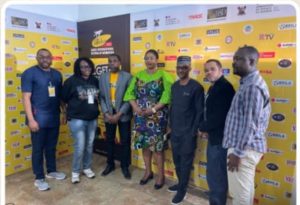 Present at the opening day were festival director Muyiwa Kayode, artistic filmmaker, painter, sculptor, graphic and animator Stanley Ohikhuare, renowned animators in Nigeria Richard Oboh, Dami Solesi and Esther Gbadamosi as well as upcoming animators.
The 2022 LIFANIMA kicked off with a panel session with the theme: The Sound of Animation – A Virtual Conversation with Pete O' Donoghue.
Pete O' Donoghue is the Chief Executive Officer, Upstanding Studio, Cape Town, South Africa.
Also on the panel session were popular animators Oboh, Solesi, Gbadamosi which was moderated by Ohikhuare.
During the session, O' Donoghue, who joined the session via zoom, explained how to use sound properly in animation and also answered questions from the panelists.
And after the session, film screening of different animations was on display together with questions and answers.
The festival continued on Wednesday with another panel session with the theme: The Future Of African Animation.
LIFANIMA, which has grown to become the second largest animation film festival in Africa, is proudly supported by the Lagos State Ministry of Tourism, Arts and Culture, headed by the honourable commissioner Pharm. (Mrs) Uzamat Akinbile-Yusuf and endorsed by the Lagos State Film and Video Censors Board led by the amiable Mrs. Bukola Agbaminoja as Executive Secretary. It is also supported by the Embassy of France in Nigeria.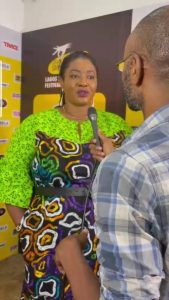 In her response to a question asked by a journalist, Mrs. Agbaminoja said: Lagos State government is building a Film City, which will consist of studios, theatres, warehouses for costumes, academies, animation hub, in-house animation and film academy, hotels, resorts, warehouses for different effects etc. It is going to be a one-stop shop for all filming activities comprises of lots of activities and opportunities for filmmakers, this includes animators as I said earlier on, she concluded.
The festival received 1,096 films from more than 100 countries, 136 of which have been selected to be screened at the 3-Day Festival.