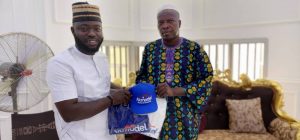 For his immense desire to the nation's economic growth and development in the real estate industry, Dr. Builder Abdulhakeem Odegade took a trip to Ikorodu land in Lagos to pay a courtesy call and a business visit to HRM Oba Abdul-Akeem Adeoriyomi Oluwasesan Oyebo, The Obateru of Egbin Royal Kingdom.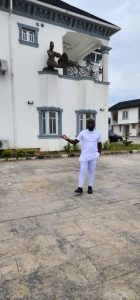 Dr. Bldr. Odegade, the Managing Director of AKMODEL GROUPS is an individual who never rests on past achievements but will always look for ways to ameliorate different challenges of the masses.
On this premise was this meeting based and it was very fruitful. In no distance time, the result will start manifesting for all to see.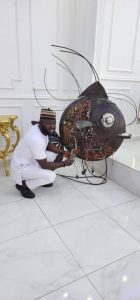 AKMODEL GROUPS are into Sales of Lands, Building/Construction and Agriculture.
Please keep watch on this timeline.
Written For: Solin Media