The Nigerian Institution Of Builders In Facilities Management (NIBIFM) and Nigerian Academy Of Facility Managers (NAFM) recently had their 1st AGM in Akure, the capital of Ondo State.

It was also an occasion deserving members were inducted and the MD/CEO of AKMODEL Groups, Bldr. Abdulhakeem Odegade was among the fellow members who gave a talk at the epoch event.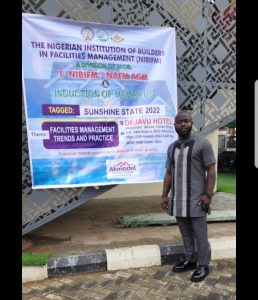 Bldr. Odegade spoke on the sharp practices that some "unqualified" builders do involve themselves in and it is part of the causes of building collapses happening in the country.
He emphasised on the need for more orientation/enlightenment campaigns and continuous training/retraining of members (both old and new) to forestall or reduce to the barest minimum such eventualities.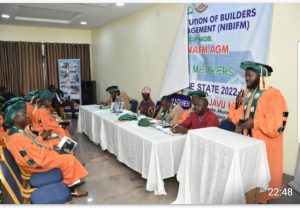 Bldr. Odegade pointed out the fact that majority of the buyers of properties in Nigeria are actually more of Nigerians in diaspora and it is because they understand the value placed on landed properties.
Therefore, he is encouraging everyone to try and get property(ies) in any of their choice areas, Lagos, Port Harcourt, Abuja etc in the country.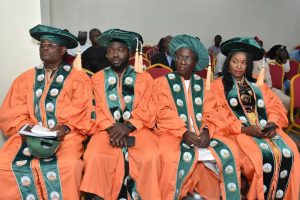 He also advised the investors not to buy a property without diligent verification and search before payment is made.
Likewise, not forgetting the fact that the 3D picture or how beautiful the building looks is not enough criteria for an investor to buy. The strength and structural stability of a particular building/property is very important and should be put into consideration too.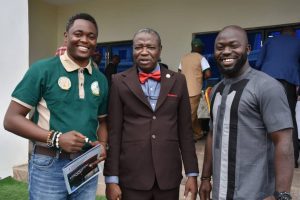 A proud product of The Federal Polytechnic, Ede in Osun State, Bldr. Odegade's AKMODEL Groups are into Homes and Properties, Building and Construction, A Real Estate Entrepreneur.
Collated By: Maureen Obire